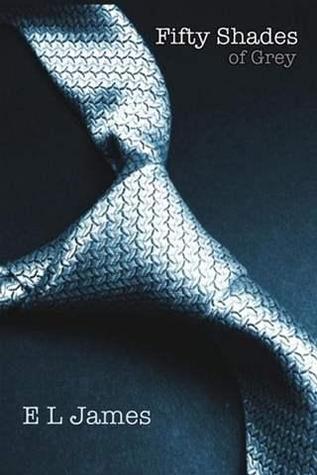 When literature student Anastasia Steele goes to interview young entrepreneur Christian Grey, she encounters a man who is beautiful, brilliant, and intimidating. The unworldly, innocent Ana is startled to realize she wants this man and, despite his enigmatic reserve, finds she is desperate to get close to him. Unable to resist Ana's quiet beauty, wit, and independent spirit, Grey admits he wants her, too—but on his own terms.
Shocked yet thrilled by Grey's singular erotic tastes, Ana hesitates. For all the trappings of success—his multinational businesses, his vast wealth, his loving family—Grey is a man tormented by demons and consumed by the need to control. When the couple embarks on a daring, passionately physical affair, Ana discovers Christian Grey's secrets and explores her own dark desires.
Erotic, amusing, and deeply moving, the Fifty Shades Trilogy is a tale that will obsess you, possess you, and stay with you forever.
This book is intended for mature audiences.
MY THOUGHTS…
Okay, so I read this book out of curiosity since this had gone viral two years ago that even celebrities made a big deal about it. Surprisingly, I found myself engrossed with this book. I love how E.L. James particularly described the characters from the very beginning. They are kind of fascinating, especially Christian Grey. I know for some people this book is a piece of trash but I cannot simply put it down, for the very exact reason with anybody else who were getting hyped with this book– it's interesting.
How Christian and Ana became attracted to each other and how Ana wasn't able to stop herself from thinking about him after their first encounter was already one of its key scenes. You see, Christian, a dominant character, searched for his submissive and basically found it on Ana. At first, I was a bit apprehensive about it but as the story went, I realized that it isn't just all about kinkiness or whatever sexual exploits we all expected. The story was all about how their attraction to each other grew into something else.
Ana particularly went through the point where she was confused about her feelings toward Christian. There is no denying that she's not only attracted to him but it seems like she was slowly building that kind of emotion that she couldn't easily deal– not with Christian who only became interested with her because of her potential for a "rare" relationship.
"The only man I've been attracted to, and he comes with a bloody contract, a flogger, and a whole world of issues."
I admit that the only thing that makes me wince about this story are the scenes that introduce detailed descriptions about how Christian uses those sort of things (ropes, ties, etc.) while they are making out. But that's understandable since it's an erotic genre and we're expecting that from the beginning, right? That's what made the book a real buzz to begin with.
The ending was also astonishing. I didn't exactly expect that. I guess what Ana did in the end was just right. It left me hanging with lots of questions that can only be answered in the next book.
The Book Is…
Pros
Unique, exciting, and intriguing. The storyline also promises real romance between the characters.
Con
Some people will never appreciate the kinky sexual adventures of this book and may also find them unsuitable in any way.
What I Think About the Characters
Ana Steele
She was described as an innocent college girl. I think she's basically naive in an amusing way. She easily fell with Christian and I couldn't even blame her for that. In this book, I also admire how she interacts and deals with Christian. I love her for her smart mouth!
Christian Grey
Well, does anyone here find him unattractive? I don't think so. He's unreal and he basically does not exist in real life. Lol. He was described as a dignified man with an extremely attractive face and a real hot physique. And incredibly rich. But he has an ultimate drawback and that's all about him being accustomed to his BDSM dom/sub lifestyle.
My Rating for this book: 4 Stars
Favorite Quotes from this Book
"Never trust a man who can dance."
"We aim to please Miss Steele"
"Later's, baby."