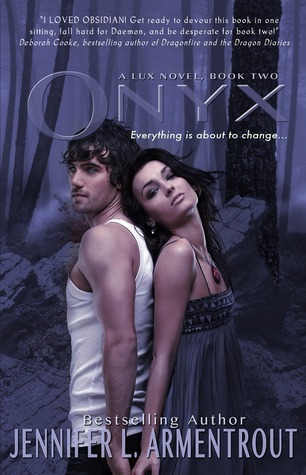 Being connected to Daemon Black sucks…
Thanks to his alien mojo, Daemon's determined to prove what he feels for me is more than a product of our bizarro connection. So I've sworn him off, even though he's running more hot than cold these days. But we've got bigger problems.
Something worse than the Arum has come to town…
The Department of Defense are here. If they ever find out what Daemon can do and that we're linked, I'm a goner. So is he. And there's this new boy in school who's got a secret of his own. He knows what's happened to me and he can help, but to do so, I have to lie to Daemon and stay away from him. Like that's possible. Against all common sense, I'm falling for Daemon. Hard.
But then everything changes…
I've seen someone who shouldn't be alive. And I have to tell Daemon, even though I know he's never going to stop searching until he gets the truth. What happened to his brother? Who betrayed him? And what does the DOD want from them—from me?
No one is who they seem. And not everyone will survive the lies…
MY THOUGHTS…
It's official! I'm now a 100% certified fan of Jennifer L. Armentrout, and I'm so proud to say it. This author never fails to give me goosebumps, and this book– well, it had my mind seriously blown up! If you have read Obsidian, reading this book will even get you more thrilled you can't just resist it and stop craving for more.
This book introduces more about Daemon and the Luxens — and the hybrid. It also introduces the new character named Blake– a hottie who became Katy's new friend and well, Daemon's rival? The earlier chapters of this book is lighter, so you can't expect something thrilling to happen. But I tell you, as the story progresses, it becomes more and more interesting.
There are flirtations (as usual) between Daemon and Katy that will make you smile all the way.
"Cookie?" he offered, holding a cookie full of chocolate chips.
Upset tummy or not, there was no way I could refuse that. "Sure."
His lips tipped up on one side and he leaned toward me, his mouth inches from mine. "Come and get it."
Come and get…? Daemon placed half of the cookie between those full, totally kissable lips.
Oh, holy alien babies everywhere…
I know. I just love this scene. Lol. (I hope it's not spoilery, though). But c'mon, these two undeniably have a thing or two for each other. You can feel it!
Honesty, this book didn't bore me. In fact, it just kept my adrenaline going. It promises a lot of things. There are also parts that will make you feel antsy, especially every time the DOD enters the scene. You can also expect to experience strange twist of events that will absolutely make your spine tingle. As a whole, I found this book really fascinating I ended up craving for moooore!
The book Is…
Pros
Clean and well-written. It has engaging storyline and it's an adrenaline-boosting book with plenty of humor that will make the reading experience very entertaining.
Con
None.
What I Think About the Characters
Katy Swartz
In this book, I was surprised to find out that she's tough. I didn't expect it. She easily adapted to her newly discovered "self" and she didn't even whine about it. The only thing I hate about her is the bad decisions she has made in this book.
Daemon Black
He's flirty in Obsidian, and now he becomes even more. And as usual, he's an alien hotness who's brave and strong enough to protect Katy.
My Rating for this book: 5 Stars (If you loved Obsidian, you will love Onyx more!)
Favorite Quotes from this Book
"Some things are best left…unknown, you know? People search for answers and they don't always like what they get. Sometimes the truth is worse than the lie."
"Strange how something good can come from something horrible."