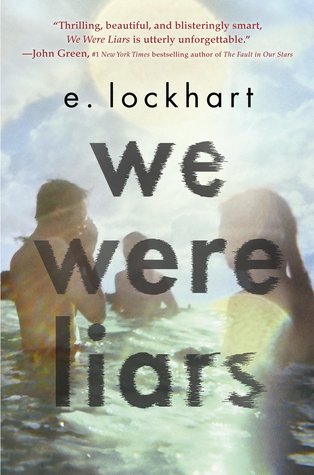 We Were Liars
Author: E. Lockhart
Publisher: Delacorte Press
Published: May 13, 2014
Genre: Mystery, Contemporary, Romance, Young Adult
My Rating:
A beautiful and distinguished family.
A private island.
A brilliant, damaged girl; a passionate, political boy.
A group of four friends—the Liars—whose friendship turns destructive.
A revolution. An accident. A secret.
Lies upon lies.
True love.
The truth.
We Were Liars is a modern, sophisticated suspense novel from National Book Award finalist and Printz Award honoree E. Lockhart…
MY THOUGHTS…
(Spoiler-Free)
The island is ours. Here, in some way, we are young forever…
Wow, just freakin' wow! This book is impossible to put down. I love it! I love the character-building and the way the author wrote it in a really mysterious way. At first, I didn't have any idea what the fuss is about and I found the first few chapters really vague but that's what made me persevere to continue reading it and yes, I didn't regret it because it was such an engaging read!
My favorite parts of this book are of course, the surprising twist of events and the insanely shocking and absorbing ending. It literally sent goosebumps on my skin! LITERALLY! This book is absolutely hard to forget.
My Rating for this book: 5 Stars
Favorite Quote from this book
"It is good to be loved, even though it will not last."