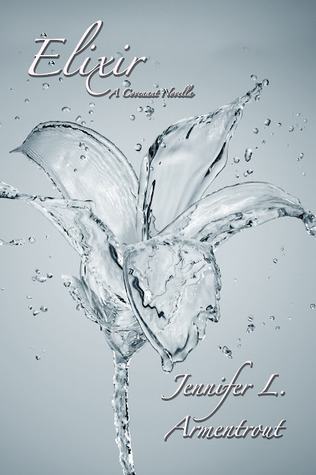 Elixir
(Covenant #3.5)
Author: Jennifer L. Armentrout
Publisher: Spencer Hill Press
Published: November 27, 2012
Genre: Young Adult, Fantasy, Paranormal, Romance
My Rating:
Aiden St. Delphi will do anything to save Alex.
Even if it means doing the one thing he will never forgive himself for.
Even if it means making war against the gods.
MY THOUGHTS…
"Love is the only thing more powerful than Fate."
Oh my gods! I can only sigh. This novella is so perfect! It has all the elements that totally have me gasp. I've always loved men's POV and seriously, getting to know more about Aiden's thoughts is just totally all-consuming, and heart-shattering!
Elixir covers wickedly emotional scenes and it focuses on Aiden's struggles to keep Alex safe as much as possible. This may be a heart-breaking part of the series but it's also sweet. I've always thought Aiden was in love with Alex, but in this novella, darn! I've never really thought just how deep his love and devotion to her and it's painfully beautiful it makes me cry. 😥
Oh, Aiden…
This is absolutely one of the best and tear-jerking novellas I've read, apart from JLA's Shadows from the Lux series. This one kept me hanging on to every thoughts of Aiden and it left me really hoping that everything is going to be fine. 😦 *sigh
My Rating for this Book: 5 Stars