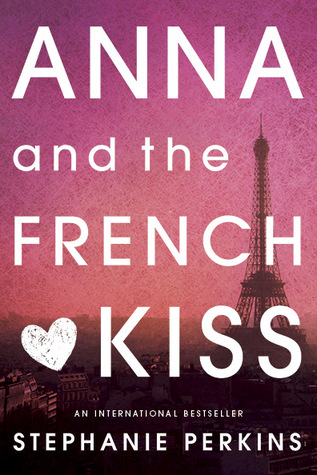 Anna and the French Kiss
(Anna and the French Kiss #1)
Author: Stephanie Perkins
Publisher: Speak
Published: July 6, 2013
Genre: Young Adult, Romance, Contemporary
My Rating:
Can Anna find love in the City of Light?
Anna is happy in Atlanta. She has a loyal best friend and a crush on her coworker at the movie theater, who is just starting to return her affection. So she's less than thrilled when her father decides to send her to a boarding school in Paris for her senior year.
But despite not speaking a word of French, Anna meets some cool new people, including the handsome Étienne St. Clair, who quickly becomes her best friend. Unfortunately, he's taken —and Anna might be, too. Will a year of romantic near misses end with the French kiss she's waiting for?
MY THOUGHTS…
For the two of us, home isn't a place. It's a person.
This book is a thoroughly engaging and captivating read. It's a beautiful, laughing, loving, book– as beautiful as Paris itself. As a person who still haven't gone to Paris, I feel as though I'm in that beautiful city just by going through the pages.
It's quite amazing how I found myself really engaged with the book. It's a page-turner! It's brilliantly done and completely entertaining. And the characters– wow! It's rare for me to encounter characters that are literally not perfect. I mean, physically and emotionally. Both Anna Oliphant and Étienne St. Clair are not that perfect and it just makes everything realistic. And that's what I love about this book. They also have the chemistry that makes me swoon to bits!
He is no longer St. Clair, everyone's pal, everyone's friend. He is Étienne. Étienne, like the night we met. He is Étienne; he is my friend. He is so much more.
The plotline is good and there are lots of swoon-worthy moments between Anna and Étienne. I love how their relationship eventually progressed throughout the book. Their love story is ugh– something you can dream about forever. It's a teeny love story but it's really romantic in a real sense. Plus, it teaches life lessons that relate to family life and friendship.
After reading the book, I found myself daydreaming. I guess I'm still in a book hangover mode. 🙂
My Rating for this book: 5 Amazing Stars!