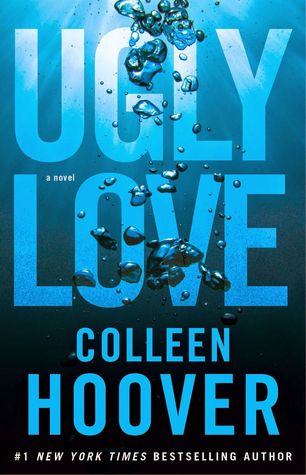 Ugly Love
Author: Colleen Hoover
Publisher: Atria Books
Published: August 5, 2014
Genre: New Adult, Romance, Contemporary
My Rating:
When Tate Collins meets airline pilot Miles Archer, she doesn't think it's love at first sight. They wouldn't even go so far as to consider themselves friends. The only thing Tate and Miles have in common is an undeniable mutual attraction. Once their desires are out in the open, they realize they have the perfect set-up. He doesn't want love, she doesn't have time for love, so that just leaves the sex. Their arrangement could be surprisingly seamless, as long as Tate can stick to the only two rules Miles has for her.
Never ask about the past.
Don't expect a future.
They think they can handle it, but realize almost immediately they can't handle it at all.
Hearts get infiltrated.
Promises get broken.
Rules get shattered.
Love gets ugly.
MY THOUGHTS…
"God gives us ugliness so we don't take beautiful things in life for granted."
So this is my first Colleen Hoover read and I'm so glad I've picked this book up because it's certainly one of the best books I've read in my entire life. I love it love it love it! Actually, I expected this book to be great because of its high ratings and positive remarks from my friends, but I didn't expect it to be this really, really, great!
Ugly Love is not just an ordinary kind of new adult and contemporary book. It's something else. It's more than just beautiful to even explain in actual words. It's a story that depicts love, sadness, heartache, and hope. If you want a heavy drama and some sexy read, this is the type that will suit your interest. It has all the chemistry of a romance novel that absolutely hook up!
I have to say there was never a dull moment throughout the book. It kept me longing for the answers that lie behind Miles' past and when I finally got them, I was shocked and broken-hearted and it feels like I'm shattering to pieces. This just made me cry to bits!
"If a man lived through the ugliest side of love, he might never want to experience it again."
What I also love about the book is Miles' enthusiastic narration of his past. It's poetic and dramatic and I love it. Colleen Hoover's writing style amazes me to no end!
And yes, the unpredictable plot and ending– really impressive! Why didn't I read this very soon? Anyway, this book is unforgettable and brilliantly done. I highly recommend this to every contemporary readers. 🙂
My Rating for this Book: 5 Beautiful-and-not-ugly-stars!