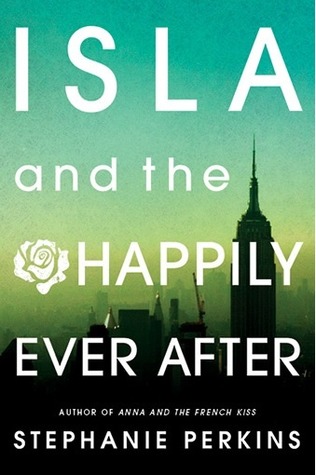 Isla and the Happily Ever After
(Anna and the French Kiss #3)
Author: Stephanie Perkins
Publisher: Dutton
Published: August 14, 2014
Genre: Young Adult, Romance, Contemporary
My Rating:
Love ignites in the City That Never Sleeps, but can it last?
Hopeless romantic Isla has had a crush on introspective cartoonist Josh since their first year at the School of America in Paris. And after a chance encounter in Manhattan over the summer, romance might be closer than Isla imagined. But as they begin their senior year back in France, Isla and Josh are forced to confront the challenges every young couple must face, including family drama, uncertainty about their college futures, and the very real possibility of being apart.
Featuring cameos from fan-favorites Anna, Étienne, Lola, and Cricket, this sweet and sexy story of true love—set against the stunning backdrops of New York City, Paris, and Barcelona—is a swoonworthy conclusion to Stephanie Perkins's beloved series.
MY THOUGHTS…
Isla and the Happily After is a cute-read. This final book of Stephanie Perkins' Anna and the French Kiss series is actually swoon-worthy and unforgettable.
First of all, I love Josh since Anna and the French Kiss and I really anticipated his story with Isla. When I finally got a taste of this book, I can't help but swoon over him. He's a unique character and definitely a book boyfriend material.
I love the whole plot itself and the way Stephanie included other cities as settings. It's actually way too romantic! Perhaps the only drawback for me was the overly protective parents and school staff around them. I guess it was too much for them. Why can't the people around them just let the young couple have fun for a little while? Lol.
Anyway, this book is a lot of feels! Isla and Josh are definitely a couple that has a chemistry. The story also talks about the importance of friendship and family. As a whole, it's a sweet, teeny, captivating young adult romantic book! 🙂
My Rating for this Book: 4 Stars