Hey guys! How's your April reading month?  This month, for me, is good because I've read books that are mostly enjoyable and fun!
I've read a total of 11 this month (Just like last month). 🙂 4 of them are physical copies and 7 are ebooks and here they are:
1. When It Rains (Rains #1) by Lisa De Jong
I've read this in ebook and I've regretted it because I should have read it in a physical form because oh my God, the story is too wonderful! Having a physical copy of this would be nicer. But anyways…
Rating: 5 Stars
2. All the Bright Places by Jennifer Niven
I looove it! And the cover is too beautiful to resist! The story was sad but it was an eye-opener. I did enjoy Finch and Violet's interactions here.
Rating: 4 Stars
3. Flipped by Wendelin Van Draanen
Light and easy read, this book is not just pure fluff but it depicts deeper message to the readers. It's a must-read!
Rating: 4 Stars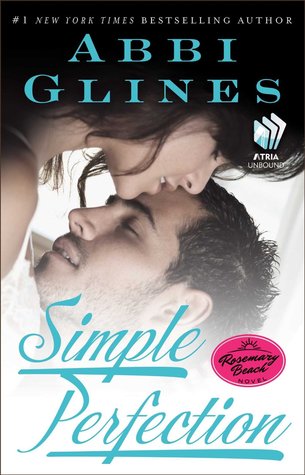 4. Simple Perfection (Rosemary Beach #6) by Abbi Glines
It was nice having myself being taken back to the Rosemary Beach– where all swoony guys are there– including Woods Kerrington, of course. This book is the second installment of Perfection series. And it was better than the first!
Rating: 5 Stars
5. Continental Breakfast (Continental Affair #1) by Ella Dominguez
It wasn't good, it wasn't bad. The story was okay and sexy but it lacked on many departments.
Rating: 2 Stars
6. Blood Promise (Vampire Academy #4) by Richelle Mead
Vampire Academy series is now taking some special space in my heart. Everything that happened here in this book is phenomenal! Dimitri though…
Rating: 5 Stars
7. Vampire's Bane (Vampires' Bane #1) by Suzannah Daniels
I did not expect to like this book. But it was soo damn good! Talk about my new fictional boyfriend Thane Warwick. Who doesn't want a hot, sexy vampire? *winks
Rating: 5 Stars
8. Second Chance Summer by Morgan Matson
Poor me, I've set a very high expectation on this book but… It just did not work out. To think it's my first Morgan Matson book. I dunno if I will read her other books… Maybe…
Rating: 3 Stars
9. Loving Mr. Daniels by Brittainy C. Cherry
THIS. BOOK. IS. A. MUST! Please guys… If you haven't read it, you better do so! Words are not enough but everything in this book is beautiful!
Rating: 5 Stars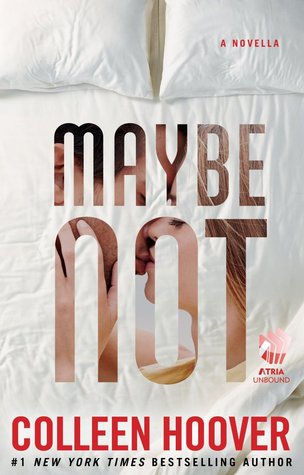 10. Maybe Not (Maybe #1.5) by Colleen Hoover
CoHo did it again! Warren and Bridgette's story was fun, sexy, and hilarious. I did enjoy this novella so much!
Rating: 4 Stars
11. After the Rain (Rains #1.5) by Lisa De Jong
This novella did not make me swoon like When It Rains. But it has a very satisfying ending which made it overall an okay read.
Rating: 3 Stars