Last Sacrifice
(Vampire Academy #6)
Author: Richelle Mead
Publisher: Razorbill
Published: December 7, 2010
Genre: Young Adult, Fantasy, Paranormal, Romance
My Rating:
The astonishing conclusion to the #1 international bestselling series…
Murder. Love. Jealousy. And the ultimate sacrifice.
The Queen is dead and the Moroi world will never be the same. Now, with Rose awaiting wrongful execution and Lissa in a deadly struggle for the royal throne, the girls find themselves forced to rely upon enemies and to question those they thought they could trust. . . .
But what if true freedom means sacrificing the most important thing of all?
Each other.
Can't get enough? Look out for Bloodlines, Richelle Mead's bestselling spinoff series set in the world of Vampire Academy!
MY THOUGHTS…
Well, that was such a pretty incredible conclusion of the Vampire Academy series!
I waited for months before I read Last Sacrifice because I grew really fond of this series since I started it and I hate the separation anxiety I always get whenever I read a final book of a series that I love. THIS IS WHAT I AM SAYING. I hate this feeling. This bittersweet feeling because it's finally OVER. No more Rose, Dimitri, and Adrian moments. No more snarky and entertaining narration from the world's most badass fictional heroine. THAT'S IT.
But you know the good thing? I really had fun with this series! It's because it really had me invested in the characters.
Last Sacrifice is one of the best series-enders I've read so far. It's adrenaline-pulling and full of actions. It's also fast-paced, unlike the previous books which are a little dragging. I also love the mystery involved in this book. The killer of the important character was finally unveiled here, and guess what my reaction after finding out who the culprit behind?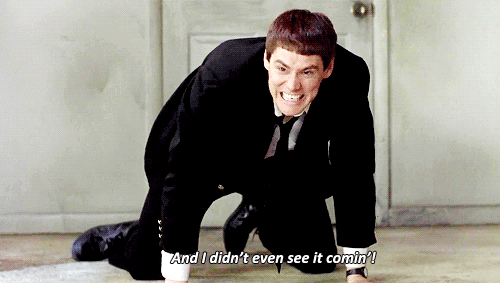 It was mind-blowing!
There were also more revelations other than the murderer. And I was also introduced to the other side of the vampire world. I did not know there were such people like the KEEPERS. There were also more involvements from Sydney and The Alchemists. And yes, Abe Mazur FTW! And did I say Lissa'scharacter really improved here?
I love everything here in this book, I just wished there was a different kind of ending between Rose and Adrian. It did not sit well with me. I love that boy and it pained me so much when their final coversation happened like that. BIG OUCH.
To Adrian Ivashkov…
Well at least I still have Bloodlines and I am very excited to find out his story and Sydney's.
Rating: 4 Stars
xo,