Hello, bookworms! So today I'm going to feature some of my TBRs. These books have stayed in my TBR shelf since forever! Yes, #bookwormproblems it is. I have been meaning to read them but because of so many releases this year, and because there are just way too many books that are so distracting (ha!), these books were unfortunately disregarded. 😦 But of course, I'm planning to really get into them soon– hopefully! So here they are…
Take a Chance (Rosemary Beach #7) by Abbi Glines
I have read Simple Perfection months ago and my plan to read this book after was never realized because of so many books that distracted me. I really want to dive into Grant and Harlow's story and it makes me feel giddy just thinking about this couple right now. I really find them promising, and although I've heard mixed reviews about this book, I'm keeping my vibes postive because I already saw the chemistry of this couple in the previous books. Ugh. Soon, soon!

Where She Went (If I Stay #2) by Gayle Forman
Okay, call me weird or something, but I think I'm the only person on the planet-bookworm who wasn't able to read this after reading If I Stay. I've read the first book last year and I loved it. But then, I don't know why I don't have the gusto to continue Mia and Adam's journey. I can't find my vibes! I have a paperback copy of this book and it's already collecting some dust on my shelf. Lol. But I really want to read it because the first book was a cliffy. So tell me, does this book promise a great ending? I want to know. 🙂
Shatter Me (Shatter Me #1) by Tahereh Mafi
This book is a hyped one. My friends keep gushing about this Adam guy and that Warner hottie and I can't relate! I so want to read this! I just need some more encouragement. 😀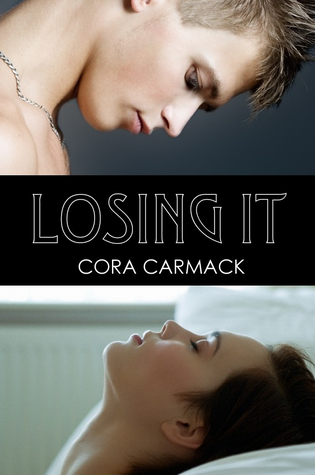 Losing It (Losing It #1) by Cora Carmack
I've heard that this New Adult book is funny and entertaining. This has been in my TBR for a year now and I still couldn't find the right time to read it. I also want to read the author's other novels, so this kind of excites me. Soon, soon, soon…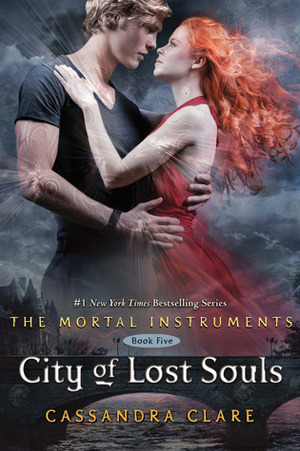 City of Lost Souls (The Mortal Instruments #5) by Cassandra Clare
With its upcoming TV series Shadowhunters, I think it's about time to continue what I've left behind. I've read City of Fallen Angels last year and I wasn't able to continue the series through this book because… I did not like how the story went in the City of Fallen Angels. But I'm not closing my doors for this series, because it's one of the YA fantasy books that created a special space in my heart.
Sugar Daddy (Travis Family #1) by Lisa Kleypas
I'm a fan of Lisa Kleypas. I've read her historical romance books and they are so adorable! I haven't tried her contempoaries though, so I consider this as my next Lisa Kleypas read. But like always, I couldn't find the exact moment to read this. So many books, so little time!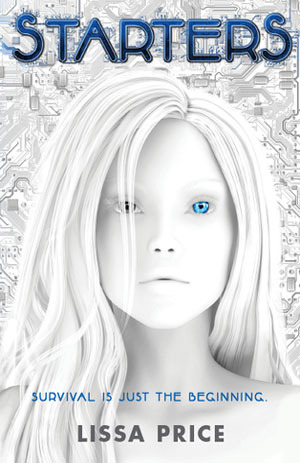 Starters (Starters #1) by Lissa Price
Since the day this book was announced, I already found the premise impressive. Dystopia! Who doesn't love dystopia? But then I've heard mixed reviews and majority of them seem to favor negative, so I decided to re-consider this for a while. Maybe I will read this but not anytime soon.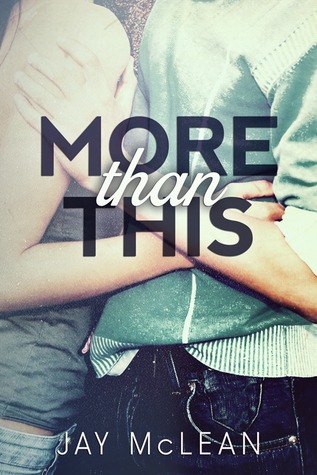 More Than This (More Than #1) by Jay McLean
This series was recommeded by my fellow Ph book lovers and really, my desire to read this is insane! I've heard lots of great things about this book and the whole series, so if I'll be in the mood for some heavy NA romance, I will surely make this a top priority.
These are just some of the books that are in my forever TBR shelf. There are way too many, but enumerating them will definitely make us all crazy!!! LOL.
Do we share the same problem? How many books are in your TBR shelf as of this moment? 😀 Feel free to share your thoughts below. 🙂