NSFW TAG
I was tagged by my bestie Beatrice of Confessions of a Pinay Bookaholic to post for the NSFW or Not-Safe-for-Work book tag (check out her NSFW post here). Originally created by ChapterStacks and LukeLaneReads, I  really find it interesting and fun so I decided to give this a go!
So here's my take…
1.) What is the last book you would want your parents to walk in on you reading?
To be honest, my parents don't really mind what I read… They are way too busy to care. Lol. But, perhaps they will mind if they'll see me reading books with almost-nude covers. There are plenty of books with these kinds of covers, such as NA books and erotica. I even have some of them, but really… they don't mind at all. Haha!
2.) It's stormy outside and you're home alone for the night. What book would only make matters worse?
TBH, I usually don't get affected with horror books, so if ever I'm alone for the night, the kind of book that will terrify me the most is the one with a thriller element, such as this book;
I was so affected with this book… emotionally and psyhologically. The Surgeon is a medical thriller book that absolutely sent tingles down my spine. It's about a female doctor who is constantly stalked by "the surgeon" who kills women in different cities. The scenes in this book are actually morbid. Expect some gruesome killing scenes – (e.g. "The Surgeon" removes organs in an operation-like procedure. And he uses surgical tools!) Man, I wouldn't read it again especially when I'm alone.
3.) Have you ever read a book simply because of the controversy surrounding it?
Yes. Well, apart from Fifty Shades of Grey which is really beyond popular for its controversy, I also got curious with this book and ended up listening it in audiobook: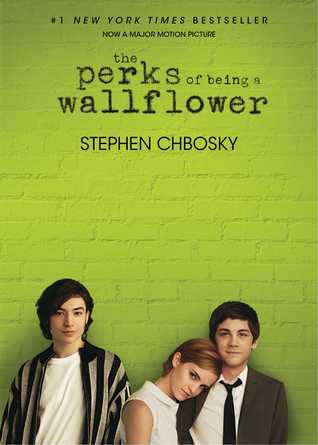 You might be wondering why? Exactly, this book was controversial. I've once heard that The Perks of Being a Wallflower was banned in some countries… and these countries even burned the copies. Whoa! So that's the reason (although not entirely) why I read it.. because I was so curious about its content. There were indeed some vulgar words but I loved the book as a whole because of its deep meaning.
4.) What is the most cringe-inducing romance or sex scene you have ever read?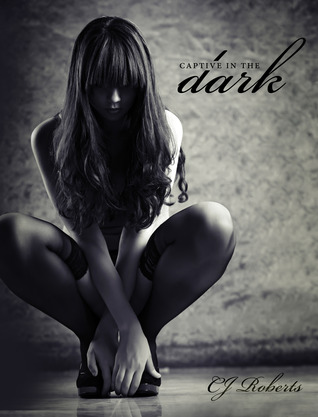 Well, this book definitely tops it all. All the scenes are not just cringe-worthy. They are humiliating and out-of-this world! Imagine someone being kidnapped and brought in an unknown place, only to become a sex slave. This book has a dark theme, so it's not really a safe read especially for young readers… unless they read responsibly.
5.) What book has made you question the author's sanity?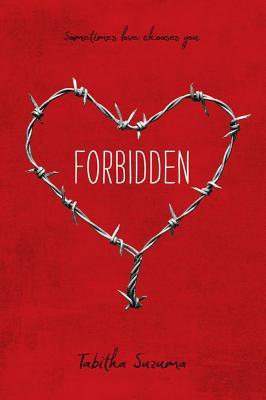 Honestly, I really didn't know why Tabitha Suzuma created a book with a delicate subject matter– an incest theme. It's dark and it's kind of strange for a YA genre. Not to mention there are some scenes that shouldn't, in my opinion, be shown in young adult readers. However, I have to give credits to the author for bringing on such a novel that is worthy to be read because despite the theme, it has a meaningful message.
6.) Have you ever put down a book and not finished it because the content was too much for you?
Yes. And this was the book I've put down for the said reason:
I have this book shelved as currently-reading on Goodreads, but somehow I decided to put it down because… the contents were indeed too much. IT HAS 500+ FREAKING PAGES and God, the fonts are so tiny and everything is so heavy. Even the writing style of the author is too much. I'm just a light reader. *cries. But I'll sure read this in the future… I just don't know when.
7.) What fictional character do you have the most NSFW thoughts about?
Seth from The Return and the Covenant series. Definitely NSFW. He's gonna distract me. LOL
8.) Show us your most NSFW cover (or drawing/photo inside a book).
Not really a fan Maya Banks but the scenes of her books are really scorching hot… A real definition of erotica. Sexiness aside, there's no remarkable plot in this book. Just pure smut.
9.) Have you ever read something from the erotica/romance genre, and what did you think?
I read romance and erotica books and I'm not ashamed of it. However, it doesn't mean that I love all of them. There were books that didn't really get me or should I say, failed to make me feel drawn. For me, these books should have the necessary elements– and not just the smut, to make up a great story.
10.) You stumble across a portkey. What fictional world would you not want to be transported to?
Any places in dystopia books, I guess. Who would? When there is control and domination from the leaders that will make you give up your right and freedom as a human, I guess that's not the place I want to live. Example: Divergent and Hunger Games.