The Mistake
(Off-Campus #2)
Author: Elle Kennedy
Publisher: Createspace
Published: May 6, 2015
Genre: Romance, New Adult, Contemporary
My Rating:
He's a player in more ways than one…

College junior John Logan can get any girl he wants. For this hockey star, life is a parade of parties and hook-ups, but behind his killer grins and easygoing charm, he hides growing despair about the dead-end road he'll be forced to walk after graduation. A sexy encounter with freshman Grace Ivers is just the distraction he needs, but when a thoughtless mistake pushes her away, Logan plans to spend his final year proving to her that he's worth a second chance.

Now he's going to need to up his game…

After a less than stellar freshman year, Grace is back at Briar University, older, wiser, and so over the arrogant hockey player she nearly handed her V-card to. She's not a charity case, and she's not the quiet butterfly she was when they first hooked up. If Logan expects her to roll over and beg like all his other puck bunnies, he can think again. He wants her back? He'll have towork for it. This time around, she'll be the one in the driver's seat…and she plans on driving him wild.
John Logan feels!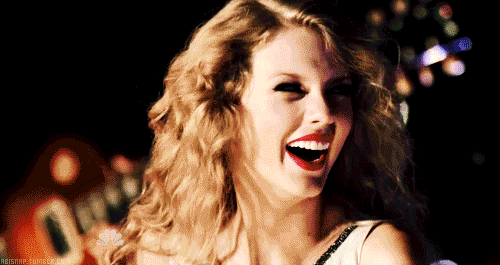 I've buddyread this book with my pretty sis Bea who by the way, just celebrated her birthday yesterday. Belated happy birthday, sis! 🙂
The Mistake is the second book of the Off-Campus series. This time around, the story focuses on John Logan, star defenseman of Briar's hockey team, and Grace Ivers, a freshman girl who's been infatuated with him ever since she attended college at Briar. After Logan mistakenly went to the wrong room which was Grace's, the sexual tension slowly built up between them. Being a popular and desirable hottie, Logan didn't plan to seriously fall for Grace since he's got tons of personal issues. Grace on the other hand, was extremely attracted to him so when Logan practically dumped her, she promised to never again engage herself with him. Too late because Logan finally realized his 'mistake' and is now chasing after her.
Although I like the first book much better, this book is still a very fun and enjoyable read. Since The Deal, I already found Logan's character interesting so I decided to really read it ASAP because I feel like I'll be missing a lot if I won't. And wow, I really loved it! The story was typical college romance but it didn't feel like a cliché to me. It's because the story is just written so good! The main characters are also the cutest thing ever! Logan and Grace made me fall in love with their romantic interactions and steamy encounters. The chemistry was undeniable and the relationship development amazed me. There was also no insta-love and no cheating involved, and the spark was already visible the moment they collided.
Not only did this book offer swoon-worthy moments and sexy times, but there was also family drama that made me tear up at some point. Plus, there were lots of funny moments that made me cracked up so many times I lost count! (Highlight of the year: The red velvet couch. Lol) I especially love the "wooing" moments here. Isn't it so great when a guy extends so much effort just to ask for the girl's forgiveness and to prove that he's worth a second chance? Talk about the feels!
Elle Kennedy quickly becomes one of my favorite New Adult authors. It's hard not to fangirl with her because her writing style is especially the best! There's emotional depth in her stories and the humor totally makes them an overall entertaining read. Plus, she really knows how to draw brilliant characters. What more can a reader ask?
Rating:
Buy this book at: