The Power
(Titan #2)
Author: Jennifer L. Armentrout
Publisher: Spencer Hill Press
Published: February 23, 2016
Genre: New Adult, Fantasy, Romance, Paranormal
My Rating:
With any great change, there is always strife, and the Covenant University has become the frontline between pure-bloods who want the Breed Order reinstated and the half-bloods who want the right to control their own destinies.
Fate has other plans.

The violence is escalating and war between the races seems inevitable, and it couldn't come at a worse time. Hyperion may be out of commission, but Josie and Seth know they have only earned a reprieve. Seth must get Josie fully prepared, which means controlling her newfound abilities, and they need to find the other demigods before the Titans do.
But the gods are sensing a greater threat.

Only one thing is more dangerous than a bunch of starved Titans, and that's an out-of-control Apollyon. The aether in Josie is drawing Seth in deeper, and when lust mixes with love and gives way to power, he knows being close to her is not only dangerous to her, but to everyone around them, but letting her go requires a level of selflessness that just isn't Seth's style.

The paths taken in the past are becoming the roads of the future.

Just as chaos breaks out, familiar faces from the past return, complicating the already strained bond between Josie and Seth, and when the danger from the Titans erupts with devastating consequences, the dark allure of power calls to Seth again, but this time Josie might not be able to pull him back.

And when the struggle between power and love becomes the deadliest battleground, there may be no salvation.
This book is one of my most anticipated sequels this year. I loved it and I enjoyed some parts, but it didn't quite meet my expectations.
The Power picked up where The Return left off. We get to finally see Seth once again and this time he's continuing his mission to protect and train Josie against the Titans who became an absolute threat to them. They're also preparing for their mission to find the lost demigods and to convince them to become their allies.
What I loved about this sequel was the writing. Of course, we're talking about the Jennifer L. Armentrout. Give it to her when it comes to engaging her readers through magnificent writing style laced with humor and wit. Another thing was SETH. Apparently this guy is the main reason why I read this spin-off in the first place. I fell in love with him ever since the Covenant series. In this book, he still gave me butterflies because he's so frickin' sexy and the way he cared about Josie was PRICELESS. Perhaps there were times when he started to become a douche but I understood him because he had reasons.
Josie's character, on the other hand, improved here. I saw some developments in her character and I think she's on her way to becoming a badass heroine! Another thing that I loved about this book was the romance. Seth and Josie's romantic development was awesome! And my, those sexy scenes… *blushes
I also loved the cameo appearances of my favorite characters from the Covenant series. WOW…. THEY'E BACK!!! And hopefully for good. 🙂
The thing that I disliked, however, was the pacing of the book. It was sooooo sloooooow….. especially the first-half where nothing much really happened.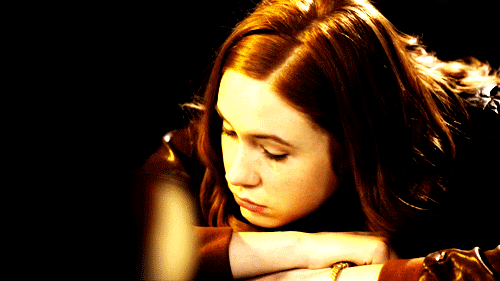 Also, I was looking for a much better action scenes. The action scenes in the first book were epic but here… they were kind of lame. I wasn't really that thrilled compared to how I freaked out in the first book. And when it comes to the ending… Jeez, another cliffhanger!
For me, this book was just okay. So-so. Not really an epic continuation. I hope the next book in the series will be better though. I am crossing my fingers to that because I am not giving up on Seth! 🙂
Rating:
Buy this book at: