Those of you who have known me (and my obsession with swoony male characters) for a long time might already know that Daemon Black, Rush Finlay, Owen Gentry, Kaidan Rowe, etc. are my book baes. But lately, I developed new crushes and met new favorite book boyfriends. Why not? The more, the merrier, right? 😉 So here are my new favorite book boyfriends. If you haven't meet them yet, go read these books and you'll find out the reasons why I swooned over them. 😀
JASON BRODY
Whatever Life Throws at You by Julie Cross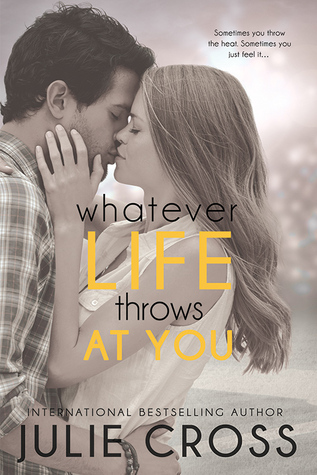 Hot baseball star, but despite his fame, he doesn't act like he owns the world. Some guys in the sports romance sub-genre tend to get cocky but Jason is not one of them. He doesn't abuse his popularity. Also, he stays attracted to only one person. Swoons!
HAYDEN STRYKER
Clipped Wings by Helena Hunting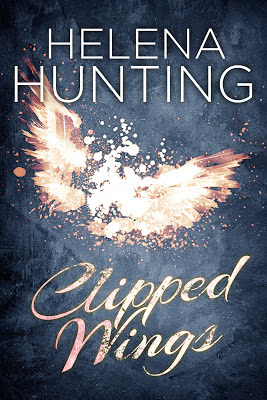 I just love this guy! Tall, tatted, and just the perfect book boyfriend. Alright, not exactly perfect since he has some issues that scarred his past but a guy who would fight for you even if he has to go through a lot of things is everything!
KYLE MANCHESTER
The Do-Over by M.K. Schiller
Kyle is so underrated! Seriously, everyone should meet this gorgeous hero. One word to describe him: SWEET. He is the epitome is a perfect book boyfriend! I loved how he made Lanie feel like she's the most beautiful woman in the world.
BLAKE CRAWFORD
Smut by Karina Halle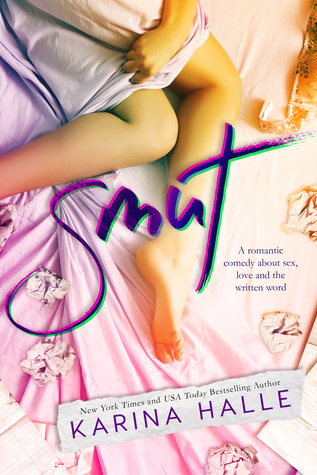 What's with British men and their accent? They're seriously hot! If you love sexy British guys, then don't miss Blake Crawford! This guy is serious sexy as hell and oh, very fun and hilarious, too!
GARRETT GRAHAM
The Deal by Elle Kennedy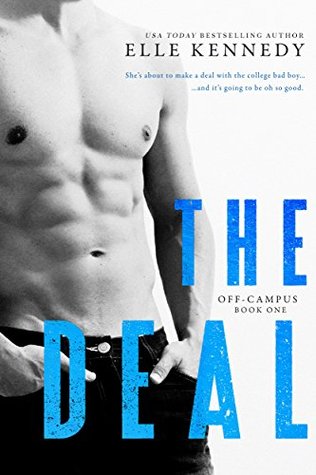 Hot ice hockey star with drool-worthy abs and hotness written all over him? Sign me up! Garrett is one of a kind. I just love his character so much. The way he calls Hannah "Wellsy" is also a plus!
DEAN DI-LAURENTIS
The Score by Elle Kennedy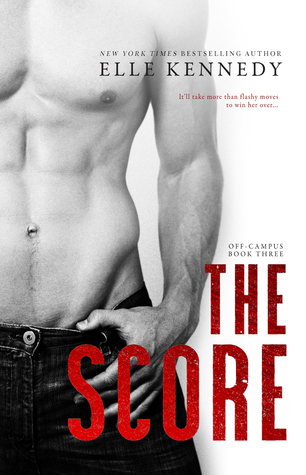 Like I said, I can't say no to hot ice hockey stars. This Dean guy seriously screams sex. Lol. He's not only sexy but this guy is funny, too. His character development in this book is remarkable. And yes, he shares perfect chemistry with Allie. 🙂
VICTOR FAUST
Killing Sarai by J.A. Redmerski
I love heroes that are literally "heroes". This man is bad-ass and will always keep you out of harm in times of trouble. Your kind of superman in a cruel world of criminals and assassins.
GAVIN BLAKE
Collide by Gail McHugh
Perfection will never be enough to describe this guy. The heroine in this book kind of annoyed me but because there's Gavin Blake, somehow I enjoyed the book. He's a total sweetheart!
TAHOE ROTH
Ladies Man by Katy Evans
I may have swooned over Malcolm Saint in Manwhore but I swooned a million times over Tahoe in Ladies Man! This guy is hotness extraordinaire! Typical ladies man but when he falls for a girl, he falls so hard. Dibs on Tahoe Roth!
JAKE GREEN
Jake Undone by Penelope Ward
I love me some sexy nerd! If you think the tattoos define his personality, think again, because Jake is more than just a tatted, pierced guy. He's a hot engineer with brains. And oh, did I tell you that he's also sweet?
CARMINE DEMARCO
Sempre by J.M. Darhower
Hot mafia prince. This guy. You wouldn't want to miss half of your life without meeting him. You just cannot!
So you've just met my new favorite book boyfriends. Do we share the same favorite male characters? Thank the book Gods for blessing us these amazing men. Ha! Who are your favorite book boyfriends up to date? Comment down below and together let's fangirl! 🙂