Paper Princess
(The Royals #1)
Author: Erin Watt (Pseudonym) Elle Kennedy, Jen Frederick
Publisher: Erin Watt
Published: April 4, 2016
Genre: Romance, New Adult, Young Adult, Contemporary
My Rating:
From strip clubs and truck stops to southern coast mansions and prep schools, one girl tries to stay true to herself.

These Royals will ruin you…

Ella Harper is a survivor—a pragmatic optimist. She's spent her whole life moving from town to town with her flighty mother, struggling to make ends meet and believing that someday she'll climb out of the gutter. After her mother's death, Ella is truly alone.

Until Callum Royal appears, plucking Ella out of poverty and tossing her into his posh mansion among his five sons who all hate her. Each Royal boy is more magnetic than the last, but none as captivating as Reed Royal, the boy who is determined to send her back to the slums she came from.

Reed doesn't want her. He says she doesn't belong with the Royals.

He might be right.

Wealth. Excess. Deception. It's like nothing Ella has ever experienced, and if she's going to survive her time in the Royal palace, she'll need to learn to issue her own Royal decrees.
DAMN FEELS.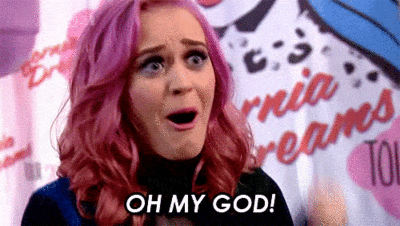 Let's just say this one quickly made it to my new favorite reads this year. So absolutely freaking good! I'm telling you guys, this is the kind of book that will stay glued to your hands as you race through the pages in one or two sittings. All the delightful elements, swoon factor, name it all, they're here.
The storyline of Paper Princess was a little cliché to me maybe because in my younger years I used to go gaga over Boys Over Flowers and F4 and this book's story is pretty much similar to this Asian telenovela. Ella Harper's life suddenly changed after her mother died and a billionaire showed up in her school and claimed as her new guardian. Having been used to poverty where she does everything to survive, even working part time as a stripper in a club to pay off her and her mom's needs, the sudden twist of event in her life was kind of crazy and overwhelming. And just when she thought it couldn't get any crazier, she found herself living together with the billionaire's aloof and brooding sons which are all… yum.
"These Royals will ruin you."
Meet the F5 Royal brothers.
Gideon, Reed, Easton, Sawyer, and Sebastian.
If you think Ella was completely welcome to live in the Royal's mansion, you're wrong. These Royal brothers did everything in their power to send her back to where they thought she belongs. They were simply a-holes and they made her life a living hell despite all the luxurious things she was beginning to enjoy.
It didn't even stop there because stepping into her new school, Astor Park, meant stepping into a disaster because the spoilt little rich kids who think they live on the edge bullied her. And what's even worse, she found herself slowly falling in love with one of the Royals– Reed.
"Reed Royal is the villain disguised as a pretty prince. Taking a bite out of him would be a huge mistake."
And soo I'm telling you all right now why this one was a WINNER for me:
The concept was typical swoon-worthy. Guilty-pleasure. Twisted in a way but still, you end up savoring it.
Beautifully written. I am such a huge fan of Elle Kennedy. When I heard that she's one of the authors of this book, I immediately added it to my tbr even without reading its synopsis. I haven't tried any Jen Frederick book but after reading this, I thought I'm going to grab her works one of these days. The writing of the authors was so engaging and it simply draw me quickly to the story.
Well-portrayed characters. All the characters were vibrant. There was just something so raw and real about them, especially Ella. I loved how kick-ass she was and how she was able to handle her situation which was not easy and how she handled the boys. I should've been nervous at some point because of all the craziness that surrounded her but I was so confident in her tough character that I did not worry for her.
"My skill, if I have one, isn't dancing. It's my ability to believe that tomorrow can be a better day."
Page-turner. The entertainment factor in this book was too much. You can't help yourself from devouring it until you're finished. No dull moments. Heck, every little detail was so exciting!
Sexy banters and romantic and steamy scenes. There was 100% chemistry between the characters and a lot of sexual tension and it helped built up those scenes. Plus, the banters were so fun and hilarious! The authors really know how to tastefully write scenes that can make you grin. And the emotions the characters presented… they're right down to the bones.
"Maybe another time, away from this place, you and me would have a different story."
The ending, however, was a huge CLIFFHANGER. But I don't consider it a drawback despite my freak-out fest after reading it. lol
If you are a guilty-pleasure reader, staaahp what you are doing and read this book already while I am here…. eagerly waiting. Waiting for the second book.
(I buddyread this book together with my lovely friend Rachmi)
Rating:
Buy this book at: