All In

(Full Tilt #2)
Author: Emma Scott
Publisher: Emma Scott
Published: October 11, 2016
Genre: New Adult, Romance, Contemporary
SPOILERS FOR FULL TILT….

Reeling from her loss, Kacey Dawson is grieving and heartbroken, her addictive demons hauling her back into the alcohol-soaked abyss she worked so hard to crawl out of. Kacey teeters on the edge of oblivion, and must fight her way through the pain, to build a new life for herself with her music, and somehow fulfill the promise she made to Jonah…one she feels is impossible to keep.

Theo Fletcher has a secret burning in his heart, one that he holds close, while he struggles to keep strong for his family that is falling apart. His mother's health is fragile and his father's disapproval is breaking him down. Theo is afraid if he follows his heart, he'll fail, and not just himself, but his brother who believed in him when no one else did.

Drawn together by their pain, Theo and Kacey slowly build a friendship, re-forge old ties, help each other to heal, and give one another the courage to reach for their dreams. Together, from the depths of grief and guilt, they learn to laugh again, to trust again, and quite possibly find something beautiful and lasting amid the shattered pieces of their broken hearts.

Part II of the two-part Full Tilt duet, coming Oct 2016

PLEASE NOTE, this novel is NOT a standalone. It is highly recommended one read Full Tilt first to get the entire arc of the story and to avoid spoilers.
"Love had no boundaries, no rules, no favorites. And no limits."
I really needed a warm hug after finishing this book. The heartbreaking yet heart-warming journey was as good as can be expected.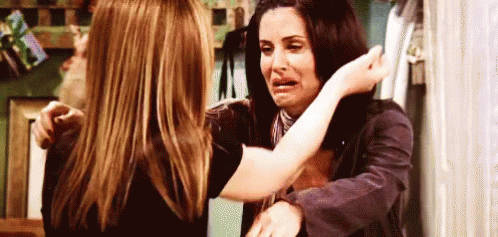 All In was a perfect follow-up to Full Tilt. It's a powerful story of starting over and emotional healing. I don't want to give too much away by describing the plot but all I have to say is, the book effortlessly took my breath away, moved me in so many levels, and made me feel happy in a major way.
Emma Scott's writing managed to surprise me yet again. The book was perfectly executed. The characters' dialogues made me cry tears of sadness and joy. I loved how emotionally well-balanced this book was and how the story progressed in a beautiful way. There were parts when I found myself taking a break in the middle of some chapters because I just wanted the scenes and the words to linger on my mind for minutes.
The romance in this book was undeniably amazing, sincere, and life changing. I have to thank the author for giving Kacey the second chance for love that she deserves.
"Whenever I feel I'm coming apart, you always hold me together."
Everyone who loves a good cry and fancies emotional books should never miss this book and this duology. I would recommend this over and over again because the emotional punch it gave me was truly worth it. It's now officially my new favorite!
"I know what I feel now. I know my heart. It's been forever altered, but it's not broken anymore."
Buy this book at: