Happy New Year, bookworms! 🙂
2016 is about to end and now it's time for me to feature the top 16 books that I consider THE BEST among THE BEST that I've read this year. Out of 209 books (yay! that was a first!) I've read in 2016, I can say that 16 books are not enough because there were a lot of great books that I've come across. I know all of you bookworms can relate, but making a list of your favorite books? The most difficult thing ever!
Now, meet the 16 books that made me swoon, cry, smile, laugh, and feel different emotions. (Top 1 being the best!) If you haven't read them or some of them, be sure to click the book cover that will take you to my full review. 🙂 Enjoy!
Top 16
Sex, Love, Repeat was my first Alessandra Torre read. I was blown away by the intensity of her characters and the delightful writing style. This book proved how talented Alessandra Torre is and this made me want to read more books written by her.
Top 15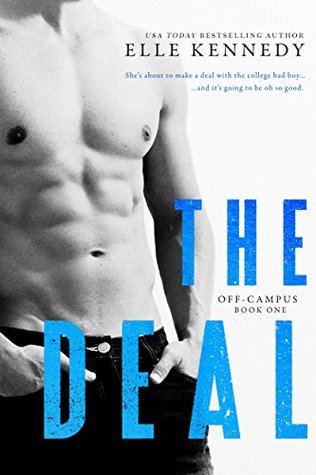 Hot ice hockey guy alert, you guys! The Deal is something that I consider New Adult / Sports Romance book at its finest! I loved Garrett. I loved the romance. I loved Elle Kennedy's writing. Everything was too perfect! *sigh
Top 14
There are a lot of factors to consider when marking a book as your favorite. One of these is the impact that it gives. The emotions that it pulls. The tears. I've experienced all these things when I read All the Ugly and Wonderful Things by Bryn Greenwood. The story was so… unusual. So raw. So powerful. And all things wonderful.
Top 13
Sugar Daddy is one of the books that wowed and somewhat surprised me. Do not be deceived by that girly cover. Not a rom-com, you guys. What I thought was a light-hearted read was actually a dark romance. I loved the romance in this book and the character development. I'm sure fans of dark romance books will also love this book and its sequels.
Top 12
Took me some time to finish the series but I'm glad I was able to. The finale was an absolute stunner it made me cry buckets! Not that the ending was sad. It's just that, after reading this final book of the series, I immediately missed all the characters and the whole journey. Ahhh the nostalgia! The book ended perfectly. So epic. Classic Cassie Clare at her finest!
Top 11
And here I thought Garrett Graham is the perfect guy. But then Dean Di Laurentis came and I just fell in love with him! You know… manslut ice hockey hottie and all. lol. But this book is just one of the best. I laughed, I cried, I smiled… My kind of weakness.
Top 10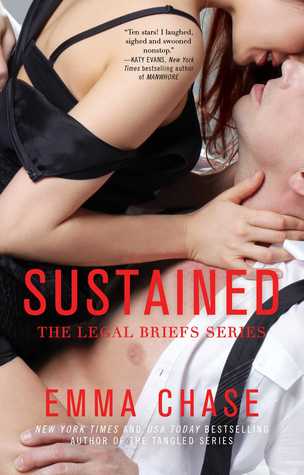 Call me shallow but Jake Becker is such a hot lawyer and that's enough to make this book a personal favorite. Ha. But aside from that, of course, the book has more depth than I expected. I loved that it didn't just feature the romance between Jake and Chelsea but also highlighted the beautiful McQuiad kids which made this book absolutely adorbs.
Top 9
Typical swoon-worthy. Paper Princess brings out a modern fairytale-ish kind of story. If the hot Royal boys are not enough to convince you how tasteful this book and the whole series is, then I don't know what to say anymore. Lol. I want a Royal guy in my life. Please!
Top 8
I've read Katy Evans' Manwhore series so I was so hyped when I received an ARC of this book. It did not disappoint. In fact, it exceeded my expectations. Katy Evans sure knows how to tickle all the right boxes in me. Because omg, Matt Hamilton!!!
Top 7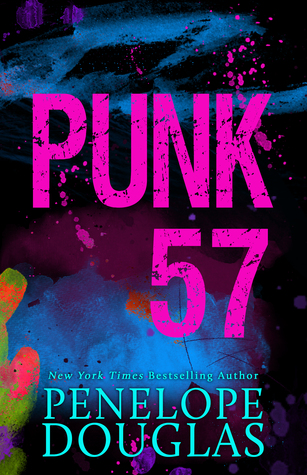 Much. Better. Than. Bully. Okay ladies and gentlemen, for those who haven't read this book yet, prepare yourselves. You will be blown away. It will also change you. The book was not just about romance and steamy scenes but it also tackled a very important issue. I'm glad I've read this book because it was a winner!
Top 6
You guys know how talented Tarryn Fisher is. She's a pro when it comes to dark and twisted books. Mud Vein surely hit the spot. It pulled out a huge surprise because of how the twist and the overall mystery were delivered. I wouldn't stop recommending this book to everyone who loves this genre!
Top 5
The thing about Collen Hoover is that she just doesn't stop making an impression. It Ends With Us is a surefire way to destroy you emotionally. You can't get enough of the writing and the way the story was designed to pull your heartstrings, page by page. I'm so glad I've read this book and was able to learn about CoHo's personal journey. This is a must!
Top 4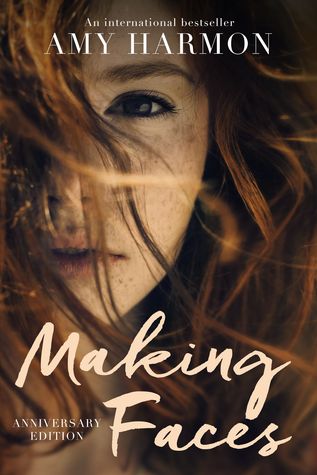 Making Faces is a rare gem. After reading this book, I was emotionally stunned. The book was inspired based on real life experiences. It went straight to my favorites because it has all the elements of a story that I'm always looking for. I loved how it was written beautifully and the fact that it made me cry a lot of times, it was enough to consider this book one of the best books I've read this year.
Top 3
Ever finished a book that leaves you feeling nostalgic? Sempre Redemption is one of those books. Everything was so good! So perfect. Haven and Carmine have the best love story ever and every dark romance lover should really get to know this power couple. I believe this book and this series is J.M. Darhower's masterpiece!
Top 2
THIS BOOK OWNED ME. It took my heart, broke it into a million pieces, and mend it all back together. Rhysand is one of the reasons why this book was so spectacular. If it wasn't because of him, the book won't be as perfect as it is. The romance and the storyline are THE BEST and much, much better than ACOTAR. You have to believe the raving reviews of this book and this series. You won't be disappointed.
Top 1 (And the Best of all the Best!)
Raw and well fleshed-out characters. November 9 made it to my Top 1 best book this year because I had like, hundreds of emotions while reading this. I consider my opinion as unpopular because this book isn't really loved (100%) by everybody. For me, though, it is Colleen Hoover's best. I loved the powerful narration and the plotline and how unique the story was. I couldn't recommend it enough! I'm sure this story will stick in my mind and heart forever. 🙂
What are your favorite reads this year? I'm sure there are a lot. 🙂 Let's all greet 2017 with merry hearts! And let's wish for more books to be devoured and shelved on our 'favorites' shelf! Happy holidays, bookworms! kisses!