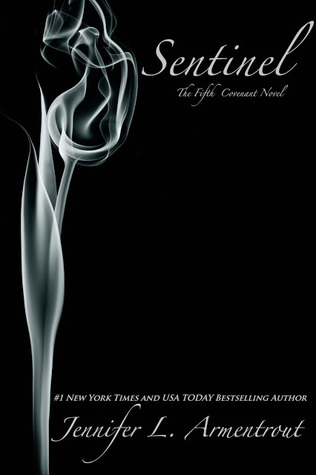 Sentinel
(Covenant #5)
Author: Jennifer L. Armentrout
Publisher: Spencer Hill Press
Published: November 2, 2013
Genre: Young Adult, Fantasy, Paranormal, Romance
My Rating:
It's a beautiful day for a war.
As the mortal world slowly slips into chaos of the godly kind, Alexandria Andros must overcome a stunning defeat that has left her shaken and in doubt of their ability to end this war once and for all.
And with all the obstacles between Alex and her happily-ever-after with the swoonworthy Aiden St. Delphi, they must now trust a deadly foe as they travel deep into the Underworld to release one of the most dangerous gods of all time.
In the stunning, action-packed climax to the bestselling Covenant series, Alex must face a terrible choice: the destruction of everything and everyone she holds dear… or the end of herself.
MY THOUGHTS…
Damn great! Just great!
That overwhelming feeling you get after finishing the series and you don't basically know what to say. I'm so speechless right now. I have mixed emotions while reading this. Sentinel is absolutely a great series-ender. It gave me goosebumps right at the first chapters up to the last– well, especially the last remaining chapters.
In this book, everything was flawless. The plotline was good. There were climaxes in between. And the best thing of all was the scene by which Seth really stood out. The gods' intervention was also epic. The character development, especially Alex and Seth's, was awe-inspiring. I love how these characters grew mature and responsible. Things are just insanely beautiful in this book!
There were also surprises that totally shocked me. And the twist in the end– well, that was unexpected! As a whole, Sentinel and the books that consist the Covenant series are wonderful! I love Alex's journey in the Hematoi world. Her story is just too beautiful and I know for sure I will never forget this tale. This book is surely a never-to-miss!
My Rating for this Book: 5 Awesome Stars!