I'm a sucker for contemporary books, especially New Adult. This genre is so irresisible because it's simply a guilty-pleasure one. I have read several NA books and there were a lot that pulled at my heartstrings. Some, however, were not for me. Reading a New Adult book is like taking a risk because in my case, usually these books are either a hit or a miss. Luckily though, I have found some books that I happily shelved as favorites, and here they are:
Fallen Too Far by Abbi Glines
I've read this last year, but until now, I still can remember the "I had fallen too far. I was in love with Rush Finlay" quote that gave me all the feels! This book is my kinda book. Rich, hot guy falling for simple, uptown girl. And oh my goodness, I love the setting. Love the Rosemary Beach! What also made this book a winner for me was that it's basically not just about romance. It also has family drama that really makes you cry.
The Edge of Never by J.A. Redmerski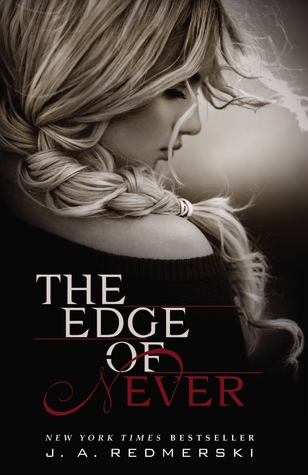 The main reason why I love this book is the sizzling hot chemistry between Camryn and Andrew. The travel + romance combo was also something that makes the whole story swoony and a lot more interesting. And well, who doesn't want a stranger-to-friendship-turned-into-relationship kind of story? And… who doesn't want a hot damn guy who loves to sing and play guitar? 😀
Bad Romeo by Leisa Rayven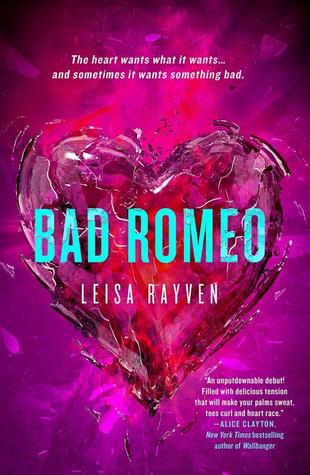 Just hearing the title makes me swoon all over again. Because… ETHAN HOLT. Apart from the fact that Ethan Holt is definitely the man of all the men in NA, Bad Romeo is a book that has all the elements to make every reader fall in love. It's about two stage actors reunited once again, a second chance kind of romance. I fell completely in love with this book and its sequel Broken Juliet and for me, it's a rare gem.
Loving Mr. Daniels by Brittainy Cherry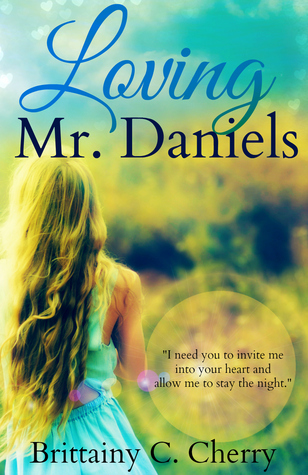 This book was so unexpected. This was recommended to me by a friend and I actually didn't have any expectations prior to reading this. Well, color me surprise! This was definitely a HIT. I love the romance, the angst, the character-driven story, the setting… everything! I did have a serious book hangover after reading this because of how it basically made me cry in a very good way. I have read books that are all about forbidden love and this is one of the best so far.
The Coincidence of Callie and Kayden by Jessica Sorensen
I always fancy stories that are with broken characters and this fortunately made me appreciate these kinds of books even more. I love the main characters Callie and Kayden. They're one of the couples that basically made me feel awed and teary-eyed. So much feels! What I especially love about this book was the instant connection I felt the moment I started reading it. Just simply a great, emotional read!
Addicted to You by Krista and Becca Ritchie
This book is actually my recent favorite. I'm currently reading its sequal Addicted for Now. It's so good! The moment I started reading it I knew it's going to be my new favorite. Loren Hale and Lily Calloway are seriously RELATIONSHIP GOALS! *sigh. The thing about this book is that it's not just your ordinary NA romance book. The premise is unique. Ever met characters that both share the same insanity? Yes, they're both addicted. One is addicted to booze and one is addicted to sex. What happens when they collide? If you haven't read it, find out. 🙂
Confess by Collen Hoover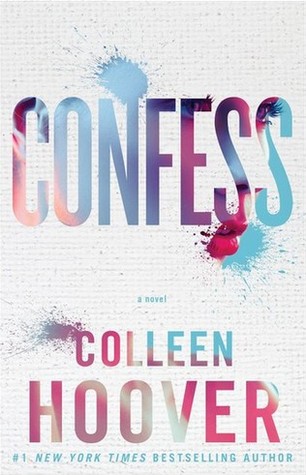 I confess that this book is one of the best NA books in the history of books. I consider myself a fan of CoHo and all of her works that I've read so far are really excellently done. For me, Confess tops it all. I love the characters, especially OWEN "OMG" MASON GENTRY. The premise of this book is so intense but what made me feel drawn to it was the humor that CoHo did not fail to bring. I did cry at the last chapters of this book– especially when I've read this quote: "That could be fate, you know."
When it Rains by Lisa De Jong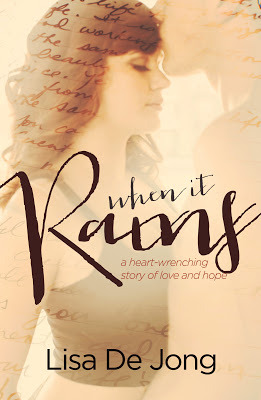 When it rains, it pours. That explains my emotions while reading this book. All throughout the book, I experienced an emotional roller coaster, because the author's writing style is absolutely good– so good that every word Lisa De Jong puts into the story can pierce through your heart. I had a hard time moving on from a hangover few days after reading this. It's a story that is so hard to forget.
Manwhore by Katy Evans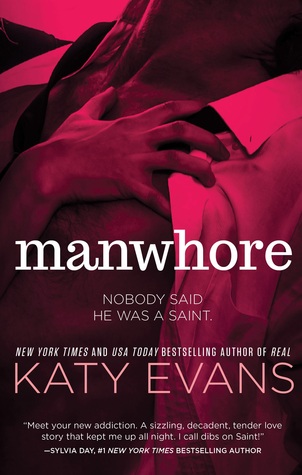 This book is a typical guilty-pleasure read. Rich men with oozing sex appeal? Give it to me! I love Manwhore. It's not a perfect, emotionally-driven book but the scenes and the sexual tension that the main characters shared in this book are the exact reasons why you just want to keep reading it. It has Fifty Shades of Grey feels (minus the BDSM), but who cares? I love Fifty Shades of Grey!
So you've met my favorite NA books so far. What are your favorite NA books? Anything you can recommend? Feel free to comment below. 🙂