American Queen

(American Queen #1)
Author: Sierra Simone
Publisher: Createspace Independent Publishing Platform
Published: October 25, 2016
Genre: Adult, Erotica, Romance, Contemporary, BDSM
It starts with a stolen kiss under an English sky, and it ends with a walk down the aisle. It starts with the President sending his best friend to woo me on his behalf, and it ends with my heart split in two. It starts with buried secrets and dangerous desires…and ends with the three of us bound together with a hateful love sharper than any barbed wire.

My name is Greer Galloway, and I serve at the pleasure of the President of the United States.

This is the story of an American Queen.
Well, what can I say? This book is Fifty Shades of Grey, Mr. President, and A Table for Three rolled into one. I have to say this was so out of my comfort zone but I was able to successfully finish it because the story was a lot more interesting than I could have ever expected.
I knew what I was signing for when I started American Queen. Knew that it has some kind of strange and complicated love story about three characters and it has a menage and BDSM content. I have read quite a number of books with these themes but this was sure to be my first read that has M-M romance.
I loved the fact that the story centered around the political world. Our two heroes namely Mexen Ashley "Ash" Colchester and Embry Moore are best friends and they happen to be politicians (Maxen is the United States' President while Embry is the Vice President). The heroine Greer Galloway also comes from Political roots as her grandfather is an ex-Vice President. In a way, I found the political aspect quite refreshing and full of sense which managed to fill the story with substance.
There were lots and lots of kinky scenes here (if you know what I mean) and my inner goddess rejoiced lol. I loved that the author didn't shy away from making all those scenes a bit graphic for the readers. However, I didn't like how the relationship between the three characters eventually appeared to be manipulative. Ash was manipulative and selfish. I didn't like the way he made sure all things work in his favor. I mean, a relationship should have a give and take process on all sides. In this case, Ash was the one who always took but didn't give. I couldn't even get the reason why Greer and Embry allowed it. Was it because Ash is the President? And oh, don't even get me started on his romance with Jenny.
I also have an issue with Greer. I understood her recklessness in her decisions when she was still 16. But as she grew, there was no character development that happened. She turned out to be such a weak heroine all throughout the book, easily forgiving Ash and letting him control her decisions.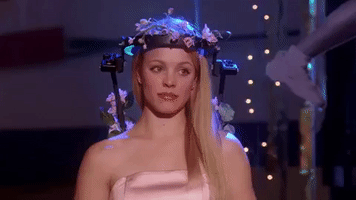 Although this book suffered quite a number of flaws, this was still a well-written adult fiction erotica book. This was my first Sierra Simone read and I can say that her writing, her choice of words, and the way she delivered the plot and those toe-curling sexy scenes absolutely drew me in. For fans of erotica, MM romance, and menage, you might love this.
Rating:
Buy this book at: